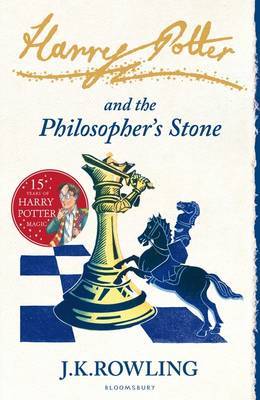 $10.00
AUD
Category: Young Adult | Series: Harry Potter Signature Edition | Reading Level: very good
Harry Potter thinks he is an ordinary boy. He lives with his Uncle Vernon, Aunt Petunia and cousin Dudley, who are mean to him and make him sleep in a cupboard under the stairs. (Dudley, however, has two bedrooms, one to sleep in and one for all his toys and games.) Then Harry starts receiving mysteriou s letters and his life is changed forever. He is whisked away by a beetle-eyed giant of a man and enrolled at Hogwarts School of Witchcraft and Wizardry. The reason: Harry Potter is a wizard! The first book in the "Harry Potter" series makes the perfect introduction to the world of Hogwarts. ...Show more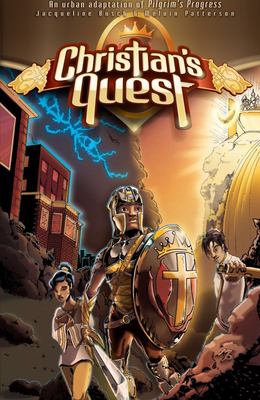 Christian's Quest
by Jacqueline Busch; Melvin Patterson
$10.00
AUD
Category: Young Adult
Christian'sQuest is a fresh retelling of the classic allegory, Little Pilgrim's Progress.  Christian is on an epic quest from the City of Destruction to the Celestial City. The road is long and difficult, and many interesting characters show up along the way. Some of his companions help Christian and e ncourage him in his quest, while others try to point him back to the City of Destruction. Will Christian make it to the Celestial City? Join Christian in this adventure-filled quest to find out... Christian's Quest comes loaded with helpful features: discussion questions, an appendix of unfamiliar words, an allegorical key, and realistic black and white ink illustrations throughout.  These tools ensure that each person joining Christian in his quest will have all he or she needs to understand the story behind the story --the Gospel message in all of its relevance to our everyday lives. ...Show more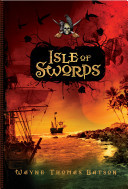 $10.00
AUD
Category: Young Adult
A young lad awakens on an island, alone and brutally injured, with no memory of his past. Captain Declan Ross searched for riches that will free him and his headstrong daughter, Anne, from the piracy business forever . . . Bartholomew Thorne, an infamously ruthless pirate, seeks to destroy Ross and any who stand in his way of the legendary treasure hidden by a mysterious order of monks. With these intriguing characters and many more, Wayne Thomas Batson weaves a spell-binding adventure filled with high-seas drama where battles rage, storms brew, a long-dormant volcano awakens, and a sea creature slithers in the deep as pirates race for a cliff-top fortress. ...Show more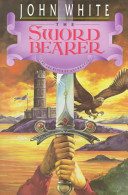 $10.00
AUD
Category: Young Adult | Series: The\Archives of Anthropos Ser.
It was John's birthday. He would be thirteen. And what's more, it was on this day that his grandmother would tell him the mystery of his locket . . . And of his parents. But it was not to be. Before he could find out, he was magically transported to the land of Anthropos where he was startled to be hail ed as the Sword Bearer, the slayer of the Goblin Prince. Here, in the imaginative story of the early history of Anthropos, John White captures the excitement and wonder of another world. ...Show more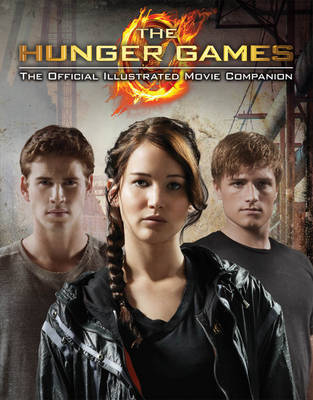 $8.00
AUD
Category: Young Adult | Series: Hunger Games Trilogy
This title lets you go behind the scenes of the making of "The Hunger Games" with exclusive images and interviews. From the screenwriting process to the casting decisions to the elaborate sets and costumes to the actors' performances and directors' vision, this is the definitive companion to the breath taking movie. ...Show more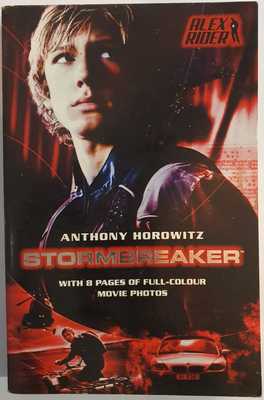 $7.50
AUD
Category: Young Adult | Reading Level: very good
Forcibly recruited into MI6 after the mysterious death of his guardian, fourteen-year-old Alex Rider is sent to infiltrate the organization of a sinister billionaire. Within days he's gone from schoolboy to superspy, and it looks like his first assignment may be his last.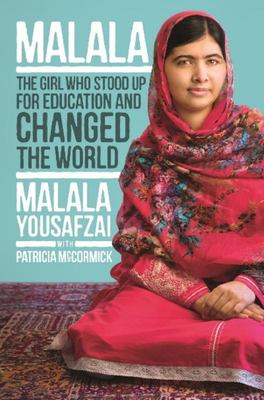 $12.00
AUD
Category: Young Adult
*Young Reader's Edition* *In 2014 Malala become the youngest ever person to be awarded the Nobel Peace Prize* Written in collaboration with critically acclaimed NATIONAL BOOK AWARD finalist Patricia McCormick, Malala tells her story - from her childhood in the Swat Valley to the shooting, her recovery a nd new life in England. She's a girl who loves cricket, gossips with her best friends, and, on the day of the shooting, nearly overslept and missed an exam. A girl who saw women suddenly banned from public, schools blown up, the Taliban seize control, and her homeland descend into a state of fear and repression. This is the story of her life, and also of her passionate belief in every child's right to education, her determination to make that a reality throughout the world, and her hope to inspire others. ...Show more
$8.00
AUD
Category: Young Adult
Hedley Hopkins has a few problems: he is the new kid at school, straight off the boat from England in the 1950s. The only friends he has made are the kids at the Loony Bin especially bald headed, long armed Victor. But if he could just fulfil a dare and dig out the hideous skull hidden in a grave in the sand dunes, he could impress the bullies at school and become their friend. But Hedley is not so sure. Weird things are happening to his body. Is he being punished for his terrible actions? And if his uptight parents ever found out what he was up to, they might blow up.Full-moon murderers, an open grave, religious conversions and sexual awakening meld sometimes poignantly, sometimes hilariously in this riveting, stunningly original account of growing up in 1950s Australia. This coming of age tale is Paul Jennings at his very best! ...Show more
$7.50
AUD
Category: Young Adult | Reading Level: 11+
Jamal and Bibi have a dream. To lead Australia to soccer glory in the next World Cup. They know it won't be easy. They'll have to beat some really good teams, plus landmines, pirates, storms and assassins. But they're sure they can achieve their dream, if only they can get to Australia. Sometimes, to s ave the people you love, you have to go overboard. A story of hope, ball control and an incredible journey. ...Show more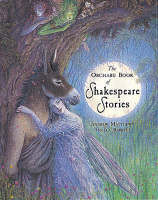 $8.00
AUD
Category: Young Adult
Eight of Shakespeare's best-loved plays, including 'Romeo and Juliet', 'A Midsummer Night's Dream', 'Hamlet' and 'Macbeth', are retold in this truly classic collection. Andrew Matthews' lively retellings capture all the drama and excitement of the original plays and Angela Barrett's beautiful illustrati ons bring the well-known characters and their stories gloriously to life. ...Show more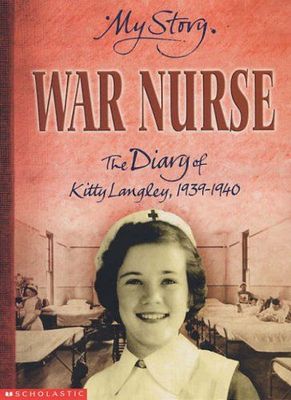 $8.00
AUD
Category: Young Adult | Series: My Story S. | Reading Level: From 8 To 12
This is the diary of Kitty, an 18-year-old VAD (Voluntary Aid Detachment), during the years of 1940 and 1941. As a nurse working in the military hospitals in the south of England, Kitty sees at close hand the effects of war - notably the casualties of Dunkirk. The diary details the historical events and describes the day to day life of a young VAD in a military hospital in WWII. It's also a story about growing up. A girl transposed from a comfortable protected existence into the harsher world of a wartime hospital begins to learn a bit about life and relationships. ...Show more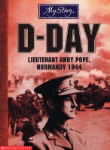 D-Day
by Bryan Perrett
$8.00
AUD
Category: Young Adult | Series: My Story S. | Reading Level: From 8 To 12
An autobiographical telling of the Normandy Landings, D-Day 6 June, 1944, and the days that followed for the Allied soldiers.