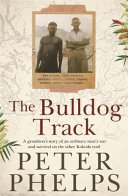 $15.00
AUD
Category: WW2 | Reading Level: near fine
This is the story of Tom Phelps and the 'other Kokoda Track'. Seventy-five years later, Tom's grandson, award-winning actor and writer Peter Phelps, is sharing this inspiring tale of resilience and survival. March 1942: The world is at war. Too old to fight and with jobs scarce at home, Tom Phelps found work as a carpenter in the goldfields of the New Guinea Highlands. No one expected the Japanese to attack in the Pacific. But they did. Tom and his mates weren't going to hang around and wait to be killed. With escape routes bombed by the Japanese, their only option was to try to reach safety by foot, through some of the most rugged terrain on Earth - the Bulldog Track. Back home in Sydney, Rose Phelps, their son, George, and three daughters, Joy, Shirley and Ann, waited for news of Tom's fate. George watched the horrors of war unfold on newsreels knowing his dad was 'over there'. Travelling by foot, raft, canoe, schooner, train, luck and courage, Tom Phelps, half-starved and suffering malaria, would eventually make it home. His stories of New Guinea would lead his son and grandson to their own experiences with the country. The Bulldog Track is a grandson's story of an ordinary man's war. It is an incredible tale of survival and the indomitable Aussie spirit. ...Show more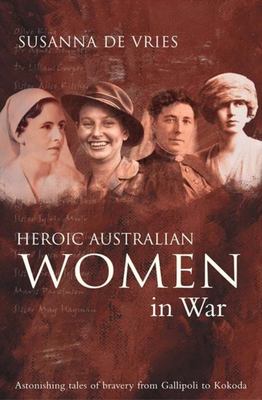 $12.00
AUD
Category: WW2
In this inspiring book, Susanna de Vries profiles the love, dedication and selflessness of eleven outstanding women over the course of two world wars: from Olive Kin, who saved countless lives in the war-ravaged Balkans, although she lost her heart; to Gallipoli nurse Alice Kitchen, who also served in F rance; to Vivian Bullwinkel, who survived the Bangka Island Massacre only to face more than three years watching her colleagues die as Japanese prisoners of war. Focussing not only on the astounding courage they displayed amid death and chaos but also on the triumphs and pain of their personal lives, Susanna reveals how these women were as influential and heroic in civil life as they were in war. ...Show more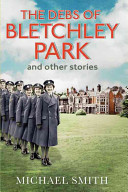 $12.00
AUD
Category: WW2
From the author of the Sunday Times bestseller The Secret Life of Bletchley Park When Churchill made one of the most inspiring speeches of the 20th century - 'we will fight them on the beaches' - he was giving thanks for the miracle of deliverance, the harrowing and breathless evacuation of over 338,000 troops from the beaches and harbour at Dunkirk. Churchill was determined it shouldn't be labelled a victory. He was already too late. Hours later, broadcaster JB Priestley was to call it 'an absurd English epic'. Those days of Dunkirk are still invoked now whenever the nation finds itself in any kind of crisis. But there is a wider story too that involves a very large number of civilians - from nurses to racing enthusiasts, trades union leaders to dance hall managers, novelists to seaside cafe owners. And even wider yet, a story that starts in September 1939: of young civilian men being trained for a war that was already 25 years out of date; and the increasing suspense - and occasional surrealism - of the Phoney War. The 'absurd epic' of Dunkirk - told here through fresh interviews with veterans, plus unseen letters and archival material - is the story of how an old-fashioned island was brutally forced into the modernity of World War Two. ...Show more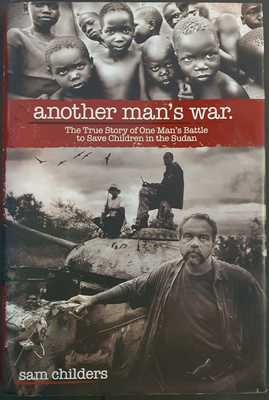 $45.00
AUD
Category: War
Once a drug-dealing biker, Childers now spends his time in the most dangerous parts of Sudan and Uganda rescuing the youngest victims of war--orphans and child-soldiers--no matter the cost.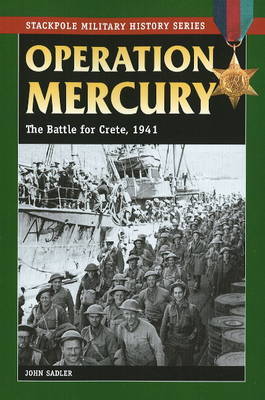 $10.00
AUD
Category: WW2
This is a detailed study of a brief but bloody campaign. It is full of personal accounts of air, ground, and naval actions. The author has made numerous trips to Crete and knows the ground well. The fall of Crete in May 1941 was a catastrophic blow to the Allied cause. Nevertheless, the British, New Zea land, and Australian defenders forced the German invaders to pay a heavy price for victory. The daring German parachute assault, the first major example of its kind, proved a near disaster - so much so that Hitler never sanctioned another. But the Germans recovered, gained the initiative, and took the island in ten days. ...Show more
$18.00
AUD
Category: WW2
First published in 1991, this edition has been updated to cover wars in Korea, the Cold War, Vietnam, the Gulf War and East Timor. Additional material has also been added including a large section on women in the forces.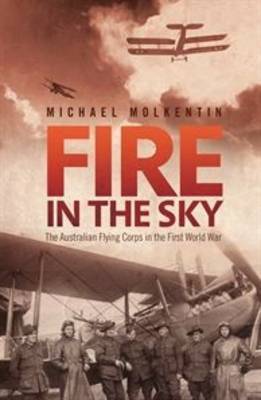 $13.00
AUD
Category: WW1
When the First World War began in August 1914, aeroplanes were a novelty. Despite this, Australia had established a military flying school and corps. From a first class of four student pilots the Australian Flying Corps would grow to number almost 4000 by the armistice. Michael Molkentin reveals the rem arkable story of the airmen and the mechanics. ...Show more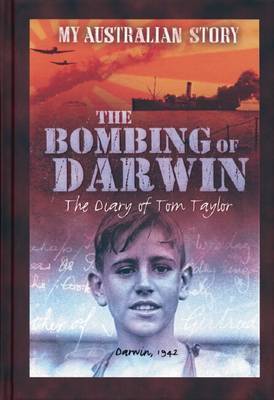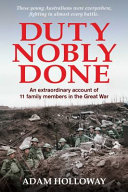 $29.50
AUD
Category: WW2
This is the extraordinary true story of 11 young Australian men from one extended family and their experiences in the great adventure that would change their lives - the Great War. Author Adam Holloway, a direct descendant, takes the reader into the lives of each of these men as they embark on a journey from which they are unlikely to return. These were young, confident men who revelled in the brash optimism of a young nation. They were desperate to prove themselves, eager to assert the justice of their cause and keen for a taste of the excitement and comradeship of battle. They were not expecting to be plunged into a lingering nightmare characterised by the stench of death and putrefaction, overwhelming fear and despair, and the gnawing uncertainty of survival. Holloway uses personal letters, diaries and family memories to deftly recreate the nail-biting tension as each man experiences his own baptism of fire amid the utter horror of the sights and sounds of battle. From the craggy cliffs of Gallipoli to the insatiable maw of the Western Front, these brothers and cousins step forward to take their turn in a procession of courage, each determined to do his duty and to look after his battalion brothers. This is a story that portrays the Great War on a personal level, describing in remarkable detail how it felt to fight in the worst conflict the world had known, a conflict that would change these young men and Australian society forever. ...Show more