$10.00
AUD
Category: Tween
With clear, easy-to-follow instructions and helpful cooking tips, Im Hungry, Lets Cook! is one cookbook that kids will love to use. Most of the recipes in this book are healthy and taste great, but weve also included a few less-healthy treats.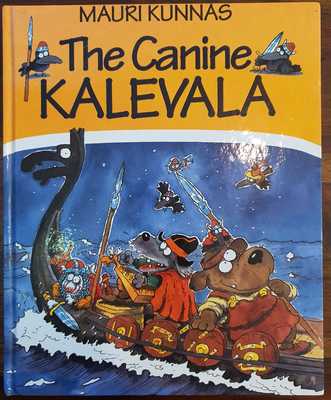 $49.00
AUD
$60.00
(18% off)
Category: Tween
Recasts the legendary adventures of three Finnish heroes who are rivals for the hand of the Maiden of Pohja with characters from a tribe of wild and wooly dogs of the gloomy North.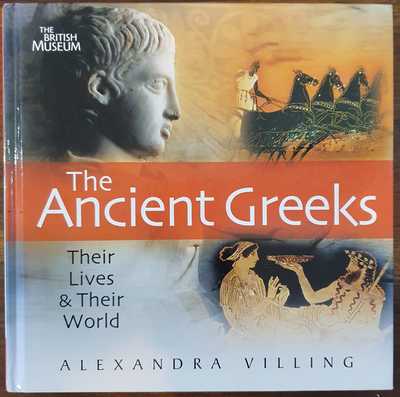 $10.00
AUD
Category: Tween | Series: Their Lives and Their World Ser.
The Ancient Greeks introduces children to the people of the ancient Greek world. This is a highly visual resource book, packed with authentic pictures of real Greek places, things and people. It shows at first hand how the people of the ancient Greek city-states lived and worked and the legacy they left for future generations. This attractively designed book illustrates all kinds of ancient Greek people and the objects they made and used. The text describes and explains the images and encourages children to explore the photographs in detail. A special feature is the quotations from ancient Greek sources - ranging from the works of historians, philosophers and dramatists to personal letters - that allow children to read about the Greeks in their own words. Children will enjoy discovering how the people of ancient Greece lived, worked and played, and at the same time will learn to look critically and carefully at objects and pictures from the past, just as archaeologists do. ...Show more
$12.00
AUD
Category: Tween | Series: A Clock of Stars
Imogen hates her mum's new boyfriend, and wants only to escape into the plays she acts out with her annoying younger sister, Marie. But when a silver moth lands on her windowsill everything changes. Following the moth through a door in a tree, Imogen finds herself in a magical kingdom . . . with her an noying younger sister right behind her. But here there are monsters that come out after dark, and Imogen and Marie must move quickly if they want to survive. Soon they are swept up in a thrilling race against time, helped by the spoiled prince of the kingdom, a dancing bear, a very grumpy hunter - and even the stars above them. A staggeringly brilliant middle-grade debut - with all the magic of Narnia and the humour of Mary Poppins. ...Show more
$12.00
AUD
Category: Tween
Ebenezer Tweezer is a youthful 511-year-old. He keeps a beast in the attic of his mansion, who he feeds all manner of things (including performing monkeys, his pet cat and the occasional cactus) and in return the beast vomits out presents for Ebenezer, as well as potions which keep him young and beautif ul. But the beast grows ever greedier, and soon only a nice, juicy child will do. So when Ebenezer encounters orphan Bethany, it seems like (everlasting) life will go on as normal. But Bethany is not your average orphan . . .   ...Show more
Wonder
by R. J. Palacio
$12.00
AUD
Category: Tween | Series: Wonder | Reading Level: very good
My name is August. I won't describe to you what I look like. Whatever you're thinking, it's probably worse. Ten-year-old August Pullman wants to be ordinary. He does ordinary things. He eats ice-cream. He plays on his Xbox. He feels ordinary - inside. But Auggie is far from ordinary. Born with a terribl e facial abnormality, he has been home-schooled by his parents his entire life, in an attempt to protect him from the cruelty of the outside world. Now, Auggie's parents are sending him to a real school. Can he convince his new classmates that he's just like them, underneath it all? Narrated by Auggie and the people around him whose lives he touches, Wonder is a frank, funny, astonishingly moving debut to be read in one sitting, pass on to others, and remember long after the final page.   ...Show more
I, Cosmo
by Carlie Sorosiak
$12.00
AUD
Category: Tween
A golden retriever narrates a hilarious, heart-tugging tale of a dog and his humans as he tries to keep his family together while everything around them falls apart. Ever since Cosmo became a big brother to Max ten years ago, he's known what his job was: to protect his boy and make him happy. Through ma ny good years marked by tennis balls and pilfered turkey, torn-up toilet paper and fragrant goose poop, Cosmo has doggedly kept his vow. Until recently, his biggest problems were the evil tutu-wearing sheepdog he met on Halloween and the arthritis in his own joints. But now, with Dad-scented blankets appearing on the couch and arguing voices getting louder, Cosmo senses a tougher challenge ahead. When Max gets a crazy idea to teach them both a dance routine for a contest, how can Cosmo refuse, stiff hips or no? Max wants to remind his folks of all the great times they've had together dancing -- and make them forget about the "d" word that's making them all cry. Told in the open, optimistic, unintentionally humorous voice of a golden retriever, I, Cosmo will grab readers from the first page -- and remind them that love and loyalty transcend whatever life throws your way. ...Show more
$12.00
AUD
Category: Tween | Series: A Widdershins Adventure
'A SPELL-BINDING STORY, STEEPED IN MAGIC. I ADORED IT' - Abi Elphinstone, author of Sky Song  Three sisters trapped by an ancient curse. Three magical objects with the power to change their fate. Will they be enough to break the curse? Or will they lead the sisters even deeper into danger? ... The enchanting new story from Michelle Harrison, author of the bestselling THIRTEEN TREASURES trilogy  Praise for A PINCH OF MAGIC: 'This delightful tale fizzes with magic and races along at a fantastic pace. This book completely charmed my socks off!' Alex Bell, author of The Polar Bear Explorers' Club 'Simply phenomenal! A breathtaking quest for survival and freedom, bursting with brave heroines, enchanted objects and deadly dangers. And at its heart is a powerful and beautiful message of sisterly love and loyalty overcoming jealousy and betrayal' Sophie Anderson, author of The House With Chicken Legs 'Take three sisters, add the cruelest of curses and a pinch of magic, and you'll have a tantalising tale you cannot put down' Tamsyn Murray, author of Completely Cassidy Praise for Michelle Harrison's THIRTEEN series: 'A charming and inventive tale' The Times 'You are in for an adventure' Sunday Express 'The very best in adventure and imagination' Waterstones.com   ...Show more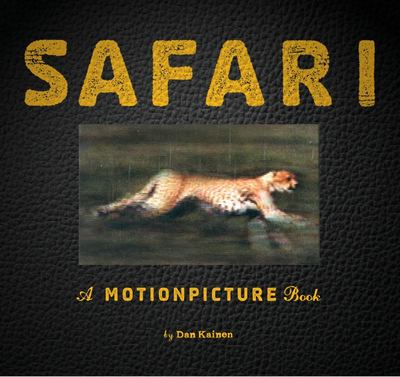 $12.00
AUD
Category: Tween | Series: Photicular
A New York Times bestseller, Safari is a magical journey for the whole family. Readers, as if on African safari, encounter eight wild animals that come alive using never-before-seen Photicular technology. Each full-color image is like a 3-D movie on the page, delivering a rich, fluid, immersive visual e xperience. The result is breathtaking. The cheetah bounds. The gazelle leaps. The African elephant snaps its ears. The gorilla munches the leaves off a branch. It's mesmerizing, as visually immediate as a National Geographic or Animal Planet special. Accompanying the images is Safari, the guide: It begins with an evocative journal of a safari along the Mara River in Kenya and interweaves the history of safaris. Then for each animal there is a lively, informative essay and an at-a-glance list of important facts. It's the romance of being on safari--and the thrill of seeing the animals in motion-- in a book unlike any other. ...Show more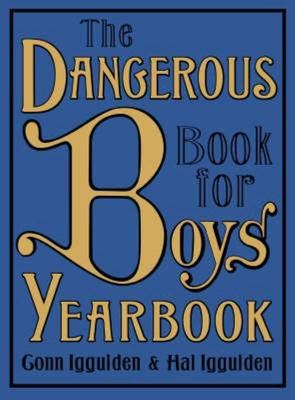 $10.00
AUD
Category: Tween | Reading Level: very good
The original Dangerous Book for Boys is an international sensation. The brainchild of brothers Conn Iggulden (bestselling author of the Emperor and Conqueror series) and Hal Iggulden, it brought the wonders of old-fashioned knowledge and play to life for the video game generation. Since then, boys aroun d the world--and their fathers and grandfathers--have discovered this marvellous book, and international sales of The Dangerous Book for Boys and its tie-in editions have topped two million copies.Now, Canadians have an edition that reflects the traditions, geography and games of our country. It includes stories of famous battles, such as the Battle of Vimy Ridge, and features legendary Canadians such as Francis Pegahmagabow, the heroic Ojibway sniper who fought bravely in World War I. It tells the tale of coureurs de bois, the lost Franklin Expedition and escaped slave Josiah Henson. Favourite sections such as Astronomy, Fishing, Trees, Insects and Books Every Boy Should Read are filled with new Canadian information. And, of course, there's loads of hockey lore Rediscover the adventure and fun of being young at heart with The Dangerous Book for Boys: Canadian Edition.The Dangerous Book for Boys, Canadian Edition includesDangerous information on- building a snow fort, quinzee or igloo- famous Canadian heroes- the hockey dynasty, the sport's greatest players and achievements- reading animal tracks and avoiding wild animal encounters- identifying common Canadian fish, trees and insects- paddling and portaging a canoe- interesting Canadian words, phrases and poems ...Show more