While we're a second-hand bookshop, we love supporting local authors when they have a new book out. So for those talented humans, we do stock their books as new. Each one is signed by the author and shrink wrapped to ensure you're getting a pristine new copy.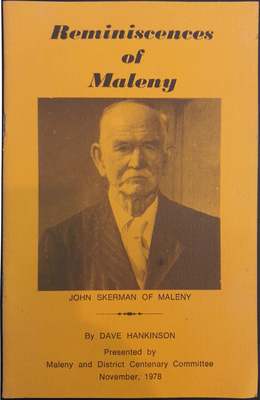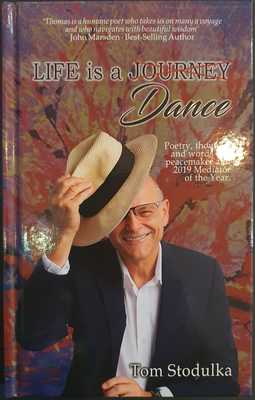 $25.00
AUD
Category: Poetry
Life, love and work intertwine with nature and a unique series of poems, in Tom's revised edition of his successful book of poetry. No matter what the day-to-day challenges are, as life unfolds, Tom shows us - through his poetry - that life is about enjoying what we can in every single moment.Journey wi th Tom through tales of Australian life, discover local flora and fauna and learn from his experiences in his work as a mediator. Tom shares his deep appreciation of nature, his passion for his work and shows the reader how to remember, that life is a dance, not a journey. ...Show more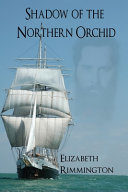 $28.00
AUD
Category: Fiction
Convict transportation had been ceased and Queensland, Australia, opened to free settlement 24 years previously. After Lucy Dougall dies, her four children are orphaned. Fifteen-year-old Sarah will do whatever it takes to keep the family together.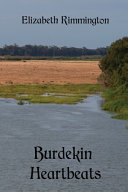 $22.00
AUD
Category: Fiction
When the headstrong couple, SHAUNA Doolan and MARK McIvor, fall in love on board the ship to Queensland, they discover reconciling differences generate stormy seas. A shipboard romance may be a fleeting thing, but it can have a lasting impact on the lives of those involved. When two brothers fall in lo ve with the same woman, strong currents swirl beneath the surface. JAMES McIvor learns how a glimpse of beauty may remain with someone for a lifetime. Within months of their arrival in the new country, a husband and father along with his two brothers are drawn into the vortex of a world war. Nobody returns from such a horror unscathed. If they return at all.   ...Show more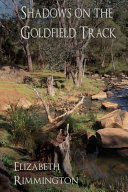 $28.00
AUD
Category: Fiction
This nineteenth-century novel begins in London 1867. Abigail Baldwin, recently widowed and pregnant faces an unpleasant decision. Abigail battles within herself; the determined woman against a lifetime of abeyance to her autocratic father. What will convince her to leave a comfortable lifestyle and join her twin brother? Doctor George Goldfinch plans to emigrate to Queensland where he hopes to set up a medical practice in the fledgling town of Brisbane.Seven years later finds the Goldfinch Entourage aboard the "Northern Orchid" on a journey to Cooktown in North Queensland. This ill-equipped settlement is host to thousands of miners travelling to and from the goldfields on the Palmer River. Disillusioned miners are returning to Cooktown in poor physical condition. Many have died on the treacherous track. The group is here on a mercy mission as well as to assuage a need for adventure.Onboard ship is the stowaway Maureen Ryan who is on a quest of her own. She must find her father, a gold prospector, whom she hopes will be at the recent gold-find on the Palmer River. Abigail takes the young woman into her care offering support for the girl and her search. Cooktown reveals no evidence of Bert Ryan. Maureen realizes she must make the dangerous trek to the Palmer River Goldfields if she is to find her father. Dressed as a young boy, Maureen joins a pack-horse teamster, Silas, trading between Cooktown and the Palmer River goldfields. He claims to know Bert Ryan, her father. Will her disguise survive a two-week journey along a 200-mile track which claims the lives of miners seeking the gold on a daily basis? Can this innocent young woman trust Silas? ...Show more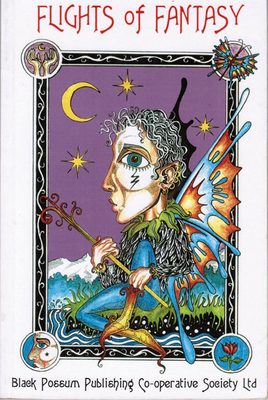 $15.00
AUD
Category: Sunshine Coast Authors
Flights of Fantasy is the fourth book by Black Possum Publications (Maleny). It is a collection of original short stories, poems, and artwork. Journey with us into magical, romantic, humorous, macabre, and mystical worlds. Meet the women who turned into a fish, the mysterious 'It', the hermit and the oc tagonal cloud, the wizard Amazmakka, a Russian fairy, and dung beetle... ...Show more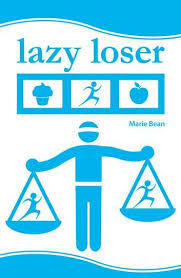 $15.00
AUD
Category: Sunshine Coast Authors
"Lazy Loser" challenges what we're constantly told about diets, food, exercise, and obesity by asking (and answering) the big questions: How fat are we really? How fit should we be? Do we have to exercise? Are counting calories and reading food labels necessary? and many more.Read this book if you want to:    •    Find out why you're putting on weight and how to stop    •    Learn to stop feeling guilty about your weight    •    Get fit your way: the Lazy way    •    Stop being confused about food and fitness claims    •    Discover that no food is bad and it's your choice of what to eat    •    Get tips on how to eat and move without overhauling everything in your life    •    Never go on another diet    •    Find the right fitness activity for you (and actually enjoy it)    •    Learn some insider tips on food and fitness    •    Become a Lazy Loser   ...Show more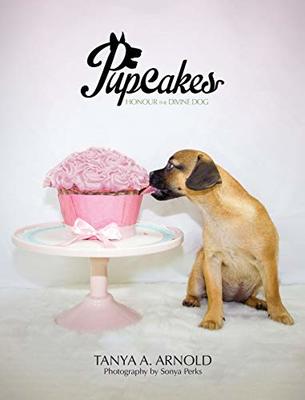 $39.00
AUD
$45.00
(13% off)
Category: Dogs
A stylish, fun and doggylicious pupcake recipe book to honour the divine dogs in our lives. Made with only the finest nourishing ingredients, Australia's Pupcake Queen, Tanya Arnold, provides a way for us to celebrate our furry friends in a delicious and nutritious way. From Valentine's Day to Christmas , every special occasion in our dog's lives can be celebrated with a pupcake. Now they can have their cake and eat it too! 25 DOGGYLICIOUS RECIPES The book include 25 pupcake recipes uniquely created by Australia's Pupcake Queen, Tanya Arnold. Recipes include macarons, cupcakes, fudge, petite paws, truffles, cookies, pudding, pie, dog-friendly chocolates and there is even a croquembouche.And you can be assured, all recipes have been lab tested. MADE WITH NOURISHING INGREDIENTS All recipes have been developed using only organic and natural ingredients including beef and chicken mince, extra virgin coconut oil, vegetables, coconut flour, free-range eggs, and many more doggylicious ingredients. All pupcake ingredients are gluten-free and are based on leading dog nutrition, so we know the dogs in our lives will be getting the best. The book contains special dietary icons for each recipe to identify which recipes contain eggs, meat and dairy. 11 REASONS TO CELEBRATE There are 11 themes in the book including: Birthday First Pupcake Valentine's Day Easter High Tea Graduation By the Seashore Halloween Get Well Soon Christmas Wedding Day PROFESSIONAL PHOTOGRAPHY AND DESIGN Containing more than 80 stunning photographs, professional photographer, Sonya Perks, has captured the pupcake creations and the pupcake models celebrating special occasions and everyday life. The book has been professionally designed by Maria Vidaurre, a Brisbane based graphic artist and illustrator. Content for the book has also been edited by Belinda Pollard, Small Blue Dog Publishing. FOREWORD AND TESTIMONIAL Kymythy R. Schultze, Hay House Author, Clinical Nutritionist and Animal Health Instructor, has written the foreword for Pupcakes: Honour the Divine Dog. The book also contains a testimonial from Seth Casteel, New York Times Best Selling Author of Underwater Dogs. ...Show more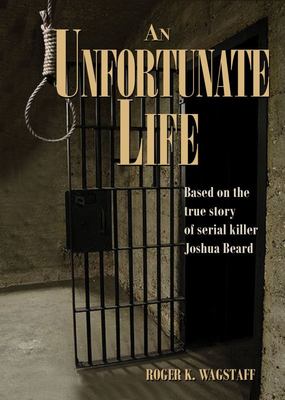 $20.00
AUD
Category: History
Early in 1896 a man named Joseph Marlo went missing and was last seen in the company of Joshua Beard. In 1897, Walter Richards disappeared after joining Beard on a hunting trip. In court, on a charge of stealing articles of clothing from Richards, Beard suddenly confident that he would be believed told the court he would tell them the 'honest truth'. He claimed that Richards had accidently shot himself and after being questioned about Marlo, Beard told police he had been killed by a kick from a horse. Beard's explanations were not believed and after a hearing at Streaky Bay he was sent to Adelaide to stand trial for the murder of Walter Richards.The more I researched the more I was aware that Beard did not get a fair trial. His explanations of both accidents were plausible but reporters, committed to boosting their newspapers circulation and acting on the principle 'never let the facts get in the way of a good story', reported both deaths to be gruesome murders. Based solely on circumstantial evidence and a flimsy and unprofitable motive, Beard, in a classic case of trial by media, was demonised by reporters. His quiet demeanour was interpreted by some reporters to be a "surly callousness". His powerful menacing build and the fact that he could neither read nor write led to him being described as "an incredibly ignorant lower form of life". In the eyes of newspaper readers, Beard was already guilty well before his appearance in the Supreme Court Adelaide.This book is as factual an account as it could be and, always ready to champion the underdog, I have put forward an argument for doubt. ...Show more
$28.00
AUD
Category: Australian
In the early morning of 16 October 1930, Oscar Garden taxied his tiny open-cockpit Gipsy Moth across London's Croydon aerodrome and, with a wave of his hand to the only person there to farewell him, took off. He had carpet slippers on his feet and a packet of sandwiches on his lap. His plan was to fly t o Australia, which was sheer madness as he only had a mere 39 flying hours under his belt. Miraculously, he survived in spite of several forced landings. ...Show more
$15.00
AUD
Category: Australian
In 1973, Mary Garden abandoned a promising academic career to spend seven years in India at the feet of such gurus as Rajneesh, Sathya Sai Baba, and an enigmatic yogi in the Himalayan jungle - Swami Balyogi Premvarni. The Serpent Rising is her own story of the heaven and hell she experienced as she fell under the spell of self-appointed 'god-men'. ...Show more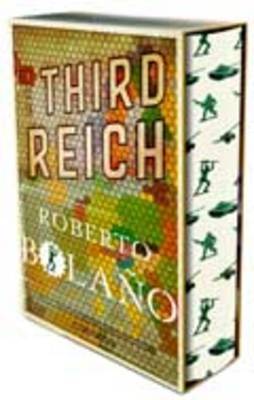 $25.00
AUD
Category: Fiction | Reading Level: 16
Shortly after becoming the German war-games champion, Udo Berger and his girlfriend, Ingeborg, take a holiday on the Costa Brava. There they meet another vacationing German couple, Charly and Hanna, and a band of shady locals - including the Wolf and the Lamb - who introduce them to the darker side of l ife in the town. Then, late one night, Charly disappears without a trace, and Udo's well-ordered life is thrown into upheaval ...Refusing to leave the resort, even after Ingeborg returns home, Udo's increasingly feverish dreams push him into delirium. As everything slips beyond his grasp, he attempts to re-assert himself by engaging the enigmatic and severely disfigured El Quemado a foreigner who lives in a Spartan burrow on the beach in a days-long match of his favourite war game, Third Reich. But, too late to stop the madness, he realises that the consequences of this game are more serious than he ever imagined. Less fragmented than his shorter work, this visceral novel exploring memory, madness and violence will be both a welcome addition to the established oeuvre and a significant new work for those yet to discover the strange, oblique genius of Roberto Bolano. ...Show more