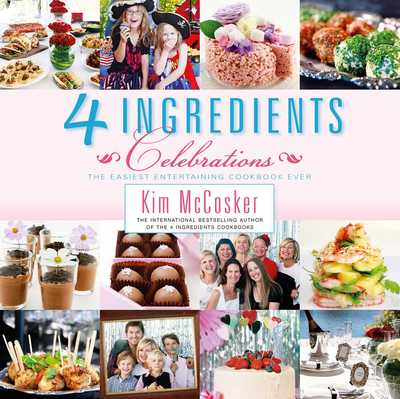 $35.00
AUD
Category: Signed Copy
Filled with new and loved recipes, 4 Ingredients Celebrations is your new 'go-to' entertaining cookbook. With a personal taste for entertaining combined with Kim's passion for making flavoursome food to be savoured, Celebrations promises to delight with everything a cook and host need to save time and m oney and create an event they will enjoy too With meal ideas suitable for classic gatherings of Christmas, Easter and Birthdays, chapters also highlight Brunch, Lunch, Dinner and Desserts; Bubbly Bar (excellent for mum get-togethers), Footy Fever (fueled for men); and dedicated chapters for Bursting Boys and Gorgeous Girls birthday parties. Add to this a fine selection of Bomboniere - perfect as homemade gifts for Weddings, Anniversaries, Christenings and more. 4 Ingredients Celebrations will satisfy all year round. Recipes can be easily modified to delight a surprise lunch group with an amazing meal, or pre-prepared and frozen ahead of time; leaving just the fresh and final meals to make closer to time You, as many have, will be amazed at how EASY and ELEGANT entertaining can be with just a few key ingredients ...Show more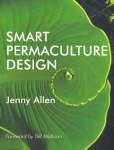 $65.00
AUD
Category: Permaculture
This compelling book brings a new perspective to how we might look at our gardens. It focuses on the life of just one garden dreamt up and designed by author, Jenny Allen. In her quest to make a garden of pure pleasure, she followed the practices of permaculture, an organic method of gardening based on using nature's solutions to achieve abundance. ...Show more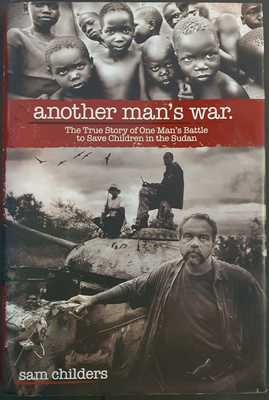 $45.00
AUD
Category: War
Once a drug-dealing biker, Childers now spends his time in the most dangerous parts of Sudan and Uganda rescuing the youngest victims of war--orphans and child-soldiers--no matter the cost.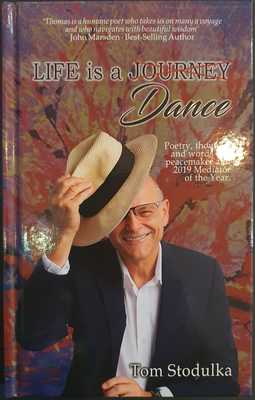 $25.00
AUD
Category: Poetry
Life, love and work intertwine with nature and a unique series of poems, in Tom's revised edition of his successful book of poetry. No matter what the day-to-day challenges are, as life unfolds, Tom shows us - through his poetry - that life is about enjoying what we can in every single moment.Journey wi th Tom through tales of Australian life, discover local flora and fauna and learn from his experiences in his work as a mediator. Tom shares his deep appreciation of nature, his passion for his work and shows the reader how to remember, that life is a dance, not a journey. ...Show more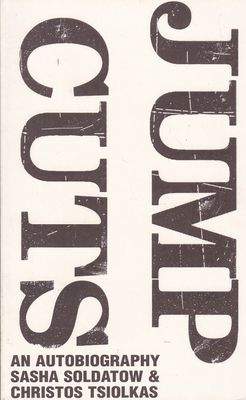 Jump-Cuts (Signed)
by Christos Tsiolkas; Sasha Soldatow
$50.00
AUD
Category: Autobiography
Jump Cuts is an experimental collaborative autobiography, with Sasha Soldatow. It is about revolution, ehics, history, love, age, aesthetics,and work. And about everything in between.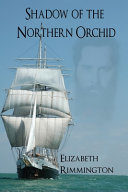 $28.00
AUD
Category: Fiction
Convict transportation had been ceased and Queensland, Australia, opened to free settlement 24 years previously. After Lucy Dougall dies, her four children are orphaned. Fifteen-year-old Sarah will do whatever it takes to keep the family together.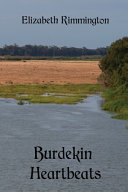 $22.00
AUD
Category: Fiction
When the headstrong couple, SHAUNA Doolan and MARK McIvor, fall in love on board the ship to Queensland, they discover reconciling differences generate stormy seas. A shipboard romance may be a fleeting thing, but it can have a lasting impact on the lives of those involved. When two brothers fall in lo ve with the same woman, strong currents swirl beneath the surface. JAMES McIvor learns how a glimpse of beauty may remain with someone for a lifetime. Within months of their arrival in the new country, a husband and father along with his two brothers are drawn into the vortex of a world war. Nobody returns from such a horror unscathed. If they return at all.   ...Show more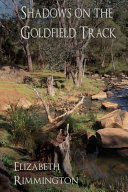 $28.00
AUD
Category: Fiction
This nineteenth-century novel begins in London 1867. Abigail Baldwin, recently widowed and pregnant faces an unpleasant decision. Abigail battles within herself; the determined woman against a lifetime of abeyance to her autocratic father. What will convince her to leave a comfortable lifestyle and join her twin brother? Doctor George Goldfinch plans to emigrate to Queensland where he hopes to set up a medical practice in the fledgling town of Brisbane.Seven years later finds the Goldfinch Entourage aboard the "Northern Orchid" on a journey to Cooktown in North Queensland. This ill-equipped settlement is host to thousands of miners travelling to and from the goldfields on the Palmer River. Disillusioned miners are returning to Cooktown in poor physical condition. Many have died on the treacherous track. The group is here on a mercy mission as well as to assuage a need for adventure.Onboard ship is the stowaway Maureen Ryan who is on a quest of her own. She must find her father, a gold prospector, whom she hopes will be at the recent gold-find on the Palmer River. Abigail takes the young woman into her care offering support for the girl and her search. Cooktown reveals no evidence of Bert Ryan. Maureen realizes she must make the dangerous trek to the Palmer River Goldfields if she is to find her father. Dressed as a young boy, Maureen joins a pack-horse teamster, Silas, trading between Cooktown and the Palmer River goldfields. He claims to know Bert Ryan, her father. Will her disguise survive a two-week journey along a 200-mile track which claims the lives of miners seeking the gold on a daily basis? Can this innocent young woman trust Silas? ...Show more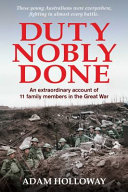 $29.50
AUD
Category: WW2
This is the extraordinary true story of 11 young Australian men from one extended family and their experiences in the great adventure that would change their lives - the Great War. Author Adam Holloway, a direct descendant, takes the reader into the lives of each of these men as they embark on a journey from which they are unlikely to return. These were young, confident men who revelled in the brash optimism of a young nation. They were desperate to prove themselves, eager to assert the justice of their cause and keen for a taste of the excitement and comradeship of battle. They were not expecting to be plunged into a lingering nightmare characterised by the stench of death and putrefaction, overwhelming fear and despair, and the gnawing uncertainty of survival. Holloway uses personal letters, diaries and family memories to deftly recreate the nail-biting tension as each man experiences his own baptism of fire amid the utter horror of the sights and sounds of battle. From the craggy cliffs of Gallipoli to the insatiable maw of the Western Front, these brothers and cousins step forward to take their turn in a procession of courage, each determined to do his duty and to look after his battalion brothers. This is a story that portrays the Great War on a personal level, describing in remarkable detail how it felt to fight in the worst conflict the world had known, a conflict that would change these young men and Australian society forever. ...Show more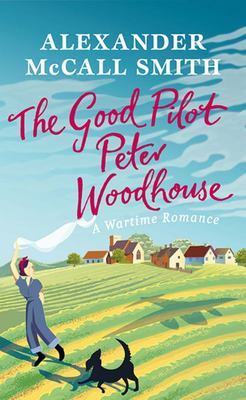 $25.00
AUD
Category: Signed Copy
From the bestselling author of the No. 1 Ladies' Detective Agency series comes this meditative tale of hope and friendship during World War II, in which a young English woman, an American pilot, and a German soldier are brought together by an unlikely hero: a very sympathetic Border Collie.   Val Elio t, an English girl working on a farm as part of the war effort in the Women's Land Army, finds herself protecting a sheepdog named Peter Woodhouse rescued from the owner who mistreated him. When Val meets Mike, a U.S. Air Force reconnaissance pilot stationed nearby, she realizes that the safest place for the little dog is alongside Mike at the base. Out of this kindness develops a love between Val and Mike that unfolds against the wartime obstacles of life-risking duty and distance. With the care and attention of the pilots, Peter Woodhouse becomes Dog First Class, the mascot of the US Air Force, boldly accompanying the officers in a Mosquito plane--until a disaster jeopardizes the future of them all. It is then that Peter Woodhouse draws Ubi, a German corporal, into their orbit, sparking a friendship that comes at great risk, but will pay the richest of rewards through the transition from war to peace time, and over the rest of their lives. ...Show more
$25.00
AUD
Category: Signed Copy | Reading Level: very good
"On the cusp of fifty, Adam Sharp has a loyal partner, earns a good income as an IT contractor and is the music-trivia expert at quiz nights. It's the lifestyle he wanted, but something's missing. Two decades ago, on the other side of the world, his part-time piano playing led him into a passionate rela tionship with Angelina Brown, who'd abandoned law studies to pursue her acting dream. She gave Adam a chance to make it something more than an affair:but he didn't take it. And now he can't shake off his nostalgia for what might have been. Then, out of nowhere, Angelina gets in touch. What does she want? Does Adam dare to live dangerously? How far will he go for a second chance?" ...Show more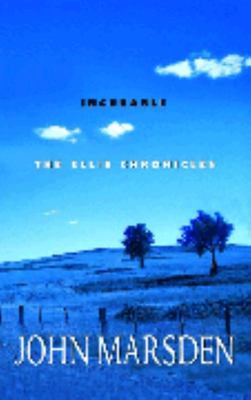 $27.00
AUD
Category: Signed Copy | Series: The\Ellie Chronicles
This is the next book in the post-war series featuring Ellie Linton, heroine and narrator of the Tomorrow series. "I held my line. I knew from the war, if not from shooting rabbits, that we were safe enough for the first moments. It is too impossible to hit a target like us from a helicopter that's ro cking and rolling and trying to find its target. But maybe this guy had new equipment or maybe he was a brilliant shot or maybe he was just plain lucky. Bullet holes tore through the ute like a huge metal-punch was suddenly and roughly slamming a simultaneous line of them from our rear to our front." Ellie has struggled to put the war behind her and lead a normal life. Although what's normal about your parents having been murdered; trying to run a farm and go to school; and bringing up a young boy who's hiding terrible secrets about his past? Packed full of action and high-drama, John Marsden delivers another fast-paced adventure that will thrill old fans and new readers alike. ...Show more