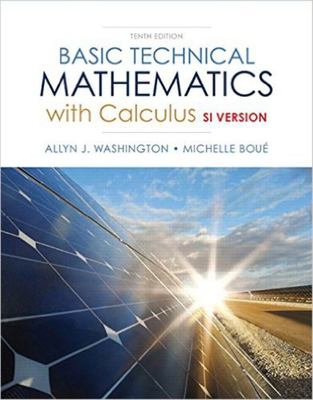 $60.00
AUD
Category: Reference
This print textbook is available for students to rent for their classes. The Pearson print rental program provides students with affordable access to learning materials, so they come to class ready to succeed. For courses in technical and pre-engineering technical programs or other programs for whi ch coverage of basic mathematics is required. The best-seller in technical mathematics gets an "Oh, wow " update The 11th Edition of Basic Technical Mathematics with Calculus is a bold revision of this classic bestseller. The text now sports an engaging full-color design, and new co-author Rich Evans has introduced a wealth of relevant applications and improvements, many based on user feedback. The text is supported by an all-new online graphing calculator manual, accessible at point-of-use via short URLs. The new edition continues to feature a vast number of applications from technical and pre-engineering fields-including computer design, electronics, solar energy, lasers fiber optics, and the environment-and aims to develop your understanding of mathematical methods without simply providing a collection of formulas. The authors start the text by establishing a solid background in algebra and trigonometry, recognizing the importance of these topics for success in solving applied problems. Also available with MyLab Math. MyLab(TM) Math is an online homework, tutorial, and assessment program designed to work with this text to engage students and improve results. Within its structured environment, students practice what they learn, test their understanding, and pursue a personalized study plan that helps them absorb course material and understand difficult concepts. The MyLab Math course features hundreds of new algorithmic exercises, tutorial videos, and PowerPoint slides. NOTE: You are purchasing a standalone product; MyLab(TM) Math does not come packaged with this content. If you would like to purchase both the physical text and MyLab Math, search for: 0134769600 / 9780134769608 Basic Technical Mathematics with Calculus plus MyLab Math with Pearson eText - Title-Specific Access Card Package Package consists of: 013443773X / 9780134437736 Basic Technical Mathematics with Calculus 0134764730 / 9780134764733 MyLab Math with Pearson eText - Standalone Access Card - for Basic Technical Mathematics with Calculus ...Show more
$18.00
AUD
Category: Reference
A guide to modern literature from around the world focusing on the following countries and entities: Africa, the Caribbean, the United States, Arab countries, Australia, the Baltic states, United Kingdom, Bulgaria, Canada, China, Czechoslovakia, the Netherlands, Finland, France, Belgium, Germany, Greece , Hungary, India, Pakistan, Italy, Japan, Jewish literature, Latin America, New Zealand, Poland, Portugal, Rumania, Russia, Scandinavia, South Africa, Spain, Turkey, and Yugoslavia. ...Show more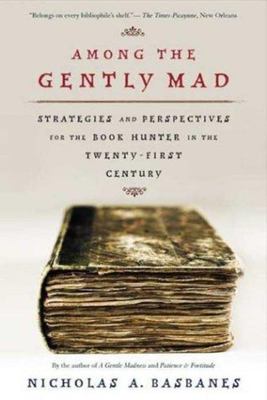 $13.00
AUD
Category: Reference
From the author of A Gentle Madness, the book that delighted bibliophiles everywhere, comes a twenty-first-century guide to book collecting that deals with both the traditional methods of acquisition and the electronic tools now available on the Internet. Sharing the superb insight he has gathered from booksellers over the years, Nicholas A. Basbanes offers a refresher course on the fundamentals that endure, while questioning certain practices of doubtful validity. Topics include how to determine if a book is a first edition, how to spot book club editions, the significance of dust jackets, scouting the flea markets, how to work the book fairs, and the importance of handling the goods, as well as discussing less tangible issues like spotting trends and shaping a focus. Then he takes a careful look at Internet buying, pro and con, illuminating how you can use these electronic tools to your advantage, and making this the book no modern collector will want to be without. ...Show more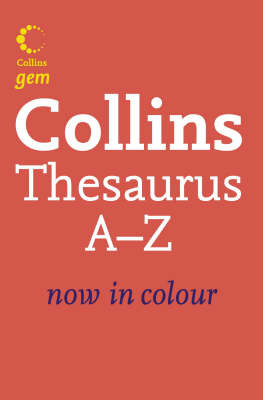 $7.50
AUD
Category: Reference | Series: Collins GEM
"Collins Gem English Thesaurus" is one of Collins' most consistent best-sellers. With thousands of alternative words, subject lists and a handy Word Power supplement, this new color edition is ideal for everyday use in home, school and office. Developed as part of the "Collins Dictionaries' Life Skills" stream, this new colour edition of the "Gem English Thesaurus" gives you practical, applied knowledge in your pocket. Have confidence - most useful words are highlighted. Get it right with a wide selection of alternative words and opposites. Get there fast - it has an easily accessible clear, colour layout. ...Show more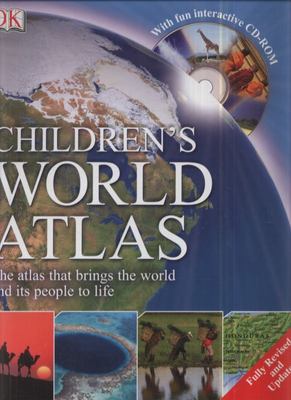 $13.00
AUD
Category: World Atlas | Series: Children's...
Send your child on a voyage of discovery with the new edition of this unbeatable world atlas. DK's ground-breaking "Children's World Atlas" has been revised and refreshed with beautiful, bright, new maps, a topical introductory section with amazing 3D artwork and an interactive CD. Each stunning map is surrounded by human stories and views that give your child an immediate sense of place not accessible in other atlases. From Bolivia's bustling markets to carnival time in Venice, they'll explore the societies, cultures, histories, climates and landscapes of every corner of the globe. Vivid photographs and state-of-the-art maps capture the unique personality of each region and will give your child a flavour of what it's really like to live in each country. ...Show more
$12.00
AUD
Category: World Atlas
Jacaranda will be publishing a 9th edition of the Jacaranda Atlas, coming in 2017 for use in 2018. The updated Atlas will be available as a hardcover atlas with eBookPLUS. Please visit the Jacaranda Atlas page for more information. With the Jacaranda Atlas 8th Edition and myWorld Atlas, Jacaranda maint ains its position as the leading publisher of school Atlases. It has been completely updated and revised to address the requirements of the Australian Curriculum: Geography. With the inclusion of Jacaranda's award-winning digital atlas, myWorld Atlas, this package combines print and digital. KEY FEATURES * Includes hyrdological and landscape hazards maps for each continent -- Australian landscapes and landforms * Provides a comprehensive explanation of the seven concepts that underpin Geography Jacaranda's updated myWorld Atlas includes: * New Australian Curriculum topics and data categories * New case studies for each year level at different scales - local, national, regional and global. * Updated interactive GIS style maps * Stunning video footage from National Geographic & the ABC * Over 1000 interactive, video, multiple-choice and short-answer questions * Student progress tracker Jacaranda Atlas for the Australian Curriculum 8th Edition and myWorld Atlas is a hard-copy student text, accompanied by the digital-only product, myWorldAtlas. ...Show more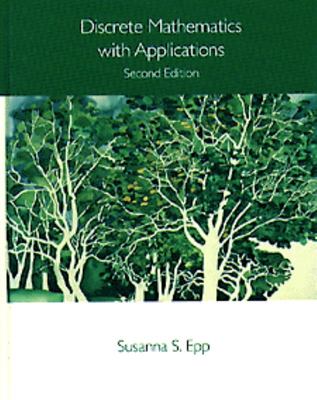 $29.00
AUD
Category: Reference | Series: Mathematics Ser.
DISCRETE MATHEMATICS WITH APPLICATIONS, 5th Edition, explains complex, abstract concepts with clarity and precision and provides a strong foundation for computer science and upper-level mathematics courses of the computer age. Author Susanna Epp presents not only the major themes of discrete mathematics , but also the reasoning that underlies mathematical thought. Students develop the ability to think abstractly as they study the ideas of logic and proof. While learning about such concepts as logic circuits and computer addition, algorithm analysis, recursive thinking, computability, automata, cryptography and combinatorics, students discover that the ideas of discrete mathematics underlie and are essential to today's science and technology. ...Show more