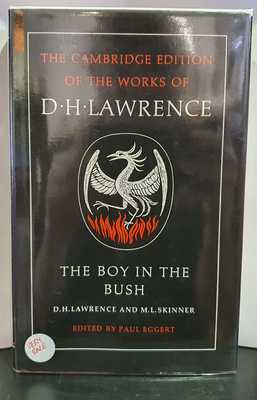 The Boy in the Bush
by D. H. Lawrence; Paul Eggert (Editor); M. L. Skinner (Editor); M. H. Black (Contribution by); James T. Boulton (Contribution by); Lindeth Vasey (Contribution by); John Worthen (Contribution by)
$250.00
AUD
Category: Rare | Series: The\Cambridge Edition of the Works of D. H. Lawrence Ser.
Unique among D. H. Lawrence's writings, The Boy in the Bush, pub­lished in 1924, is the novel he wrote in collaboration with Mollie Skinner, a native of Western Australia, who provided the background that Law­rence's vivid and matchless prose transformed into an exciting story of adventure and romance on the Australian frontier of the 1880s. The present edition is a reprint of the Secker 1924 London edition. In his Note on the Text Matthew J. Bruccoli discusses and gives the reasons for the selection of this text, and in his Preface Harry T. Moore places the novel in per­spective in the Lawrence canon. ...Show more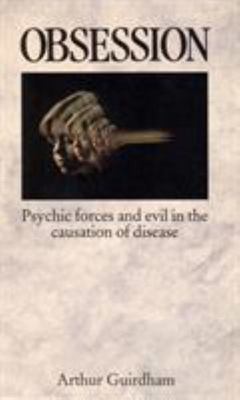 $85.00
AUD
Category: Esoteric
A new approach to the understanding of neurotic disease.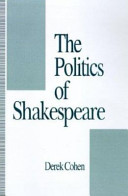 $198.00
AUD
Category: Rare
This book is an attempt to explore Shakespearean drama from the vantage point of the oppressed, invisible, and silent individuals and collectivities constructed in the plays. It examines the ideological apparatuses which produce and naturalise oppression and the political structures through which that o ppression is sustained. Derek Cohen is concerned to demonstrate the many ways in which political and personal life, always interdependent, intersect. contradict, and disrupt one another often in the interests of and to the advantage of the dominant social ideology. ...Show more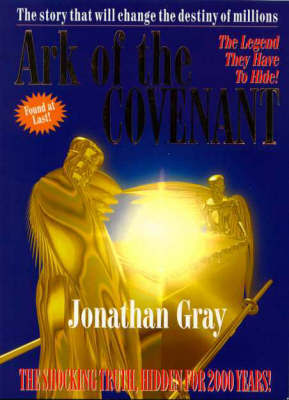 $65.00
AUD
Category: Rare
THEY CALLED IT A HOAX UNTIL ONE MAN WENT TO PROVE IT... THE UNEXPECTED TRUTH SHOCKED GRAY. IT WILL SHOCK YOU, TOO! For 800 years, the Ark of the Covenant was the most sacred object in the world. In 586 BC it vanished. 2,500 years later, American amateur archaeologist Ron Wyatt claimed to have found the Ark of the Covenant. He was promptly ordered by the host government not to reveal certain information. Jonathan Gray set out with a briefcase full of objections against Wyatt's claims. However, intense investigation repeated visits to dig sites, and privileged viewing of evidence and artifacts leave him totally convinced. ...Show more
$42.00
AUD
Category: Rare
$20.00
AUD
Category: Rare