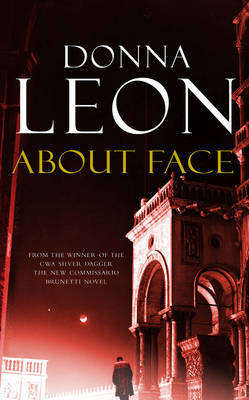 $12.00
AUD
$15.00
(20% off)
Category: Fiction
At a dinner party given by his parents-in-law Comissario Brunetti meets Franca Marinello, the wife of a prosperous Venetian businessman. He's charmed - perhaps too charmed, suggests his wife Paola - by her Signora Marinello's love of Virgil and Cicero, but shocked by her appearance. A few days later, Br unetti is visited by Carabinieri Maggiore Filipo Guarino from the nearby district of Marghera. As part of a wider investigation into Mafia takeovers of businesses in the region, Guarino wants information about the owner of a trucking company found murdered in his offices. He believes his death is connected to the illegal transportation of refuse - and more sinister material - in the company trucks. No stranger to mutual suspicion and rivalry between rival Italian police departments, Brunetti is nevertheless puzzled by the younger man's paranoid behaviour. Eventually Guarino agrees to email a photo of his suspect, but by the time the photograph arrives, he himself is dead. Was he killed because he got too close? And how is it that Franca Marinello has often been seen in company of the suspect, a vulgar man with Mafia connections and a violent past? Donna Leon's new novel is as subtle, gripping and topical as ever, bringing the sights, sounds and smells of Venice flooding to life. First published 2009. ...Show more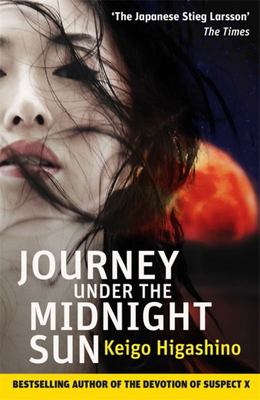 $8.00
AUD
$10.00
(20% off)
Category: Fiction
When a man is found murdered in an abandoned building in Osaka in 1973, unflappable detective Sasagaki is assigned to the case. He begins to piece together the connection of two young people who are inextricably linked to the crime; the dark, taciturn son of the victim and the unexpectedly captivating d aughter of the main suspect. Over the next twenty years we follow their lives as Sasagaki pursues the case - which remains unsolved - to the point of obsession. Stark, intriguing and stylish, Journey Under the Midnight Sun is an epic mystery by the bestselling Japanese author. ...Show more
The Name of the Rose
by Umberto Eco; W. Weaver Jr. (Translator)
$8.50
AUD
Category: Fiction | Series: Picador Bks.
Read the enthralling medieval murder mystery behind the BBC TV Series The year is 1327. Franciscans in a wealthy Italian abbey are suspected of heresy, and Brother William of Baskerville arrives to investigate. When his delicate mission is suddenly overshadowed by seven bizarre deaths, Brother William t urns detective.William collects evidence, deciphers secret symbols and coded manuscripts, and digs into the eerie labyrinth of the abbey where extraordinary things are happening under the cover of night. A spectacular popular and critical success, The Name of the Rose is not only a narrative of a murder investigation but an astonishing chronicle of the Middle Ages.'Whether you're into Sherlock Holmes, Montaillou, Borges, the nouvelle critique, the Rule of St. Benedict, metaphysics, library design, or The Thing from the Crypt, you'll love it' Sunday Times ...Show more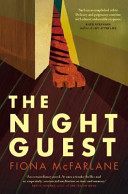 $10.00
AUD
$13.50
(25% off)
Category: Fiction
One morning Ruth wakes thinking a tiger has been in her seaside house. Later that day a formidable woman called Frida arrives, looking as if she's blown in from the sea. In fact she's come to care for Ruth. Frida and the tiger: both are here to stay, and neither is what they seem. Which of them can Ruth trust? And as memories of her childhood in Fiji press upon her with increasing urgency, can she even trust herself? The Night Guest is a mesmerising novel about love, dependence, and the fear that the things you know best can become the things you're least certain about. It introduces a writer who comes to us fully formed, working wonders with language, renewing our faith in the power of fiction to tap the mysterious workings of our minds, and keeping us spellbound. Shortlisted for the 2014 Miles Franklin Literary Award 'The Night Guest is such an accomplished and polished debut. There's a delicacy and poignancy to the writing, combined with almost unbearable suspense. I love books in which I have no idea what's going to happen next.' Kate Atkinson, author of Life After Life 'A rapturous, fearsome fable of grief and love.' Susanna Moore, author of In the Cut 'The Night Guest is an extraordinary novel. At once a tender thriller and an exquisitely constructed meditation on time and memory, it is propelled by sentence after sentence of masterful prose. With The Night Guest, Fiona MacFarlane announces herself as a writer to be read, admired, and read again.' Kevin Powers, author of The Yellow Birds 'An enrapturing debut novel that toys with magical realism while delivering a fresh fable.'Kirkus Review 'impressive debut ... (with) broad appeal to literary readers and bookclubs.' Australian Bookseller & Publisher 'Rich and suspenseful . . . McFarlane gives a flourish to even the  smallest observations . . . This book is at once a beautifully imagined portrait of isolation and an unsettling psychological thriller.' Publishers Weekly 'Impressive ... McFarlane is in complete control ... dotting her narrative with careful, cumulative details like a pointillist painter ... There's precision in her choice of words and their sense of anticipation dangles the reader over the lip of every page ... [The novel] is a clear sighted and compelling exploration of the metaphors and realities of ageing with all its anxiety and wobbly paranoia, and you love Ruth as you travel with her to the book's end and the dreadful pragmatism of familial grief.' Weekend Australian 'An assured, elegiac first novel ... McFarlane gives an uncanny sense of Ruth's onset of dementia ... An exceptional debut by a writer of great talent.' West Australian 'Haunting ... When I finished the novel I was taken by [McFarlane's] skill. Now I'm mesmerised by it ... While McFarlane pulls the most stirring emotional strings with ease, she tells a poignant, unsettlingly beautiful story that still keeps me up at night.' Booktopia 'Compelling.' Vogue Australia 'Excellent and highly original.' Country Style 'A lovely book.' Caroline Overington 'McFarlane is not content to be predictable. Having mingled two genres already, the realist and the fabulist (probably the best descriptor here), she then introduces another, quite seamlessly. The novel mutates into a narrative that is increasingly sinister, with a mystery at its core.There is subterfuge, smuggling, in the writing of The Night Guest. It imports 'genre' techniques into the genre 'literary'. . . In this novel, the captor ultimately comes to care, beyond mercenary play-acting, for the frail,  defenseless creature she had originally intended no good. This point is subtle and interesting; it shows, perhaps more than anything else, that McFarlane is no ordinary young novelist. Not many debut novelists make you think about technique by deploying it with such sophistication. This aspect of the book is particularly evident in its ending. McFarlane has to bring the narrative to a close and she has a lot of information to impart and threads to tie up. She could try for a mystery ending, with all revealed, or an equally conventional realist literary conclusion. Or, daringly, she could do both . . . McFarlane has taken a number of diverse elements - the nursery tale tiger of Victoriana, allegory, advances in neuroscience, the callous greed of those who exploit the mentally impaired aged - and shaped them into a narrative that is not only coherent, but for the most part, adroitly controlled. The Night Guest is a novel both unpredictable and unusual . . . [McFarlane] deserves a space in the national literature.' Sydney Review of Books 'A very gripping study of loneliness; it's a slow burn.' Global Comment ...Show more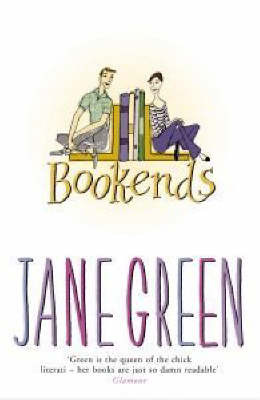 $7.50
AUD
Category: Fiction
Cath and Si are best friends, both unlucky in love. Cath is scatty, messy and emotionally closed, Si is impossibly tidy, bitchy and desperate for a man of his own. When Portia steps back into their lives, her reappearance sets off a chain of events that tests them to the limit.
It Happened One Season
by Stephanie Laurens; Jacquie D'Alessandro; Candice Hern; Mary Balogh
$8.50
AUD
Category: Fiction | Reading Level: Adult
Stephanie Laurens, Mary Balogh, Jacquie DAlessandro, and Candice Hern write four stories, the theme of which was chosen by the readers. The stories take place during the Regency social season and will include three plot points submitted and voted on by the fans.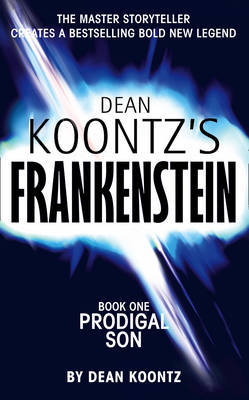 $6.50
AUD
Category: Fantasy | Series: Dean Koontz's Frankenstein
SOMEONE NEW IS PLAYING GOD The Frankenstein story updated to the 21st century by the great American storyteller Dean Koontz.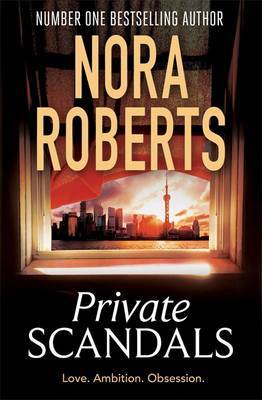 $9.00
AUD
Category: Fiction | Reading Level: very good
Deanna Reynolds has everything mapped out: her dream job, her dream life. A talented TV journalist, she is determined to make it big on her own terms. But in a world of public smiles and private feuds, Deanna has attracted some dangerous enemies - including her old mentor, the brilliant but emotionally manipulative Angela Perkins. As Deanna's star rises, she is flung together with Finn Riley, the network's most charismatic journalist. Finn is instantly attracted to Dee - but he is also Angela's ex-lover. As sparks fly between Finn and Deanna, Angela plots her revenge. But there is an even darker obsession growing in the shadows - and no one is safe. Filled with intense passions, dark obsessions and bitter feuds, Private Scandals is pure, addictive pleasure. ...Show more
$7.50
AUD
Category: Fiction
Cally's Thanksgiving holiday ends badly when her ailing Aunt Daphne is poisoned during the turkey dinner. Now, Cally--along with her quirky family--is going to have to use every extra sense she has if she's going to catch a killer.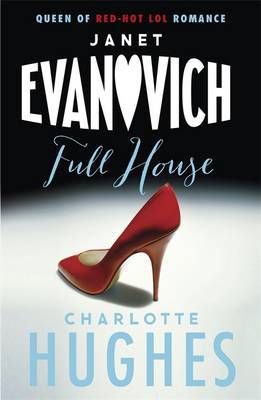 $6.50
AUD
Category: Fiction | Series: Full Series
Max Holt is a genius with more money than he knows what to do with and not enough common sense to keep out of trouble. And right now he's creating plenty of trouble for his cousin Nick. Nick has fallen for Billie, the woman of his dreams, and is desperate to fend Max off. But Max has other ideas.