$16.00
AUD
Category: Poetry
When first published in 1928, this story of one night of debauchery in the life of a vaudeville dancer became a "scandalous" success. The Wild Party is now given new life and expression, with March's text accompanied by more than 75 remarkable drawings by Art Spiegelman.
$16.00
AUD
Category: Erotic | Reading Level: very good
$10.00
AUD
Category: Erotic
Bestselling author Michelle Lovric explores the alchemy of human passion in this brilliant anthology of poems and letters by vanished lovers from the ancient Mediterranean. In these new translations by Lovric and young scholar Mardas, 2,000-year-old declarations of love, lust, seduction, sensuality, lon ging, betrayal, regrets, and undying love are as fresh and relevant as contemporary song lyrics. 90 color illustrations. ...Show more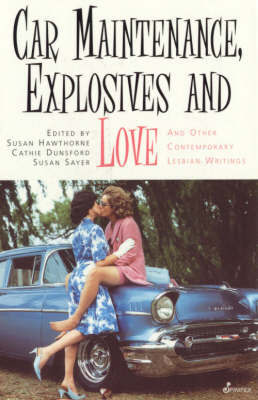 $9.00
AUD
Category: Erotic
An antholgy that reflects the varied tongues, the inventiveness of lesbian culture and the diversity of lesbian writing.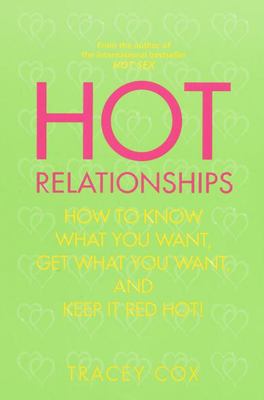 $15.00
AUD
Category: Erotic
Are you madly in love or driven mad by it? Happily single or looking for a partner? Living together, married with kids, or dumped and desperate? Whatever the state of your love life, Hot Relationships has all the answers to your dating and relating dilemmas. Funny, practical, and refreshingly realistic, it's packed with advice on everything from flirting and flings to monogamy and marriage. There are hot tips on getting over an ex, where to meet a partner, how to spot the losers, and how to breeze through that first date, as well as hints on fixing the fights, surviving jealousy and infidelity, and breaking bad love habits. A must-have manual for singles, couples, men, and women, Hot Relationships shows you how to have one-and how to keep it that way. Inside you'll learn: How to get from bonking-each-other-senseless to couplesville (without losing the urge) How to tame the green-eyed monster and what to do if your partner cheats (or you're tempted to) What to do with loony libidos and lousy lovers, or if you're both too zonked to bonk ...Show more